The Ultimate Plumbing Guide

---
A complete technical resource to help homeowners with plumbing needs.
Your Sump Pump Questions Answered

---
Basement flooding? Find out what a sump pump does and if you need one
How to Avoid Expensive Plumbing Calls

---
It really doesn't take a lot of effort to keep your home's water transportation system running smoothly. Here are a few tips and suggestions from the plumbing experts at Reliance™
Bath Products Could Be Clogging Your Drain

---
Here are some tips to choosing the right bath products to keep both you and your pipes happy and clean!
Tips for finding the right plumber

---
From small leak to major plumbing upgrades, finding a well-trained, trustworthy professional to be there fast can be a challenge. Here are some tips on what to look for when looking for a plumber.
5 Plumbing Updates to Make this Spring

---
Whether it's been lingering cleaning tasks or major home renovations, spring is the perfect time of year to cross some much-needed home improvements off your to do list. When considering what parts of your home need a little TLC this season, be sure you're not forgetting about your plumbing! Here are some things you don't want to forget:
What to do about a Running or Leaky Toilet

---
Whether you're concerned about the environment or saving money on your utility bill, water saving techniques around the home make sense. Make sure that your home's plumbing is in good working order to help you avoid unnecessary water consumption.
A leaky faucet in your home can be a costly and stressful headache

---
Here's how to protect yourself before you have to call a plumber for an inspection or repair.
Basement flooding: An ounce of prevention avoid a ton of turmoil

---
Basement flooding can be one of the most stressful and expensive upheavals you'll ever have to deal with as a homeowner.
A clogged drain can be more than inconvenient – it can be downright harmful

---
Here's how to prevent clogs and what to do when it's time to call a plumber. Clogged drains can be one of the most common problems in your home – they can also be one of the most stressful.
Plumbing Myths That Can Cost You Money

---
Plumbing is one of the trickiest parts of home ownership. A lot of the time, the cause of a problem isn't visible, so you can only guess what it might be. Partly for this reason, there are many unfounded plumbing remedies out there that could actually hurt you financially.
5 Common Plumbing Leaks and How to Avoid Them

---
Trickling toilets. Dripping taps. Leaky household appliances. Water leaks in your home are all too common and can lead to needlessly high water bills as well as costly structural issues or other possible damages if they're not fixed right away.
Common Plumbing Problems Around the House

---
Most homeowners know that there are dozens of different plumbing problems that can spring up around the house, sometimes without warning. Some of these are more common than others, and sometimes there's a quick fix, while in other cases they require attention from professional plumbing services.
7 plumbing warning signs you should never ignore

---
Most homeowners have a few essential tools on hand to deal with minor plumbing problems – for instance, a little elbow grease and a plunger can often do the trick for a clogged toilet or plugged drain.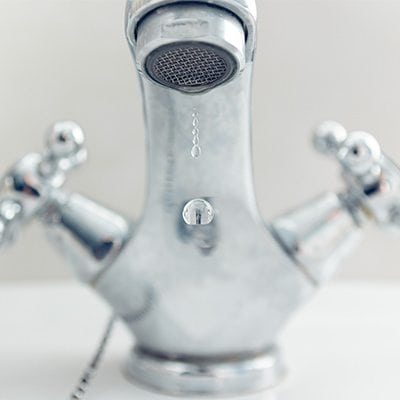 9 Smart Tips to Avoid Plumbing Disasters

---
From clogged drains, blocked kitchen sinks and slow draining bathtubs to leaking toilets and burst pipes, here are a few of our favourite smart tips to keep emergency home or office visits from your plumber – as well as costs – to a minimum.
6 Smart Ways to Find the Right Plumber

---
Choosing the right plumbing services can be a difficult prospect – where to look, what to look out for and who to call – so make sure you research your options so that you choose a plumbing repair professional who's reliable, competent and trustworthy.
Frequently asked questions about plumbing

---
From leaky faucets to clogged toilets and where to find your water shut-off, our expert plumbers answer your most frequently asked plumbing questions here:
Tips to avoid expensive plumbing calls

---
Working pipes and fixtures like faucets, drains, and toilets are vitally important and can be expensive to repair when they malfunction. Here are some tips and suggestions from our plumbing experts.